Laundry Fire
4/1/2020 (Permalink)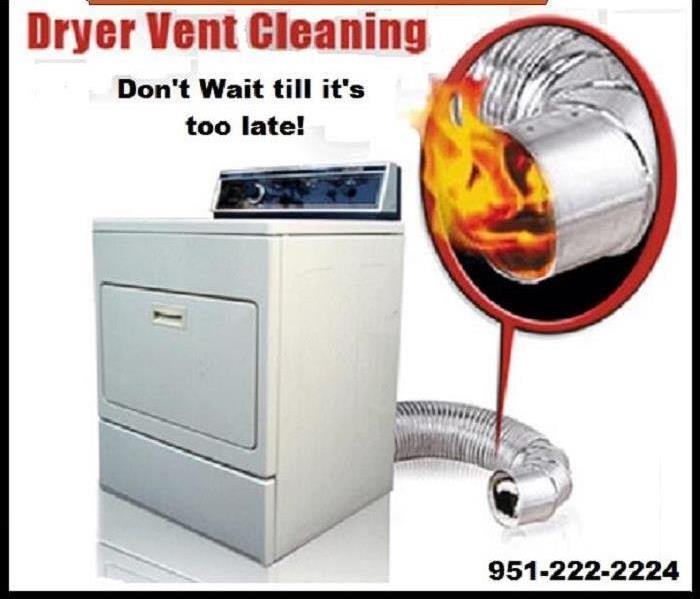 One of the most dreaded household chores is Laundry! As annoying as these trips may be there is a benefit to going down to the laundry mat – not having to clean your Dryer Vents!
When was the last time you thought about cleaning out your dryer vent? Truthfully, I can't remember either. Think about all the lint that gets trapped and collected with each load of wash. We all empty the lint trap with each load, which is just a small amount from what is sent down the vent. Now imagine how much is collected over 5, 10 or even 15 years!?
The old adage is true--out of sight out of mind. This oversight can actually cost us our home and potentially even our lives. Averages of 2,900 Dryer Fires are reported each year! The good news is is that this can all be easily prevented. How? Clean you're Dryer Vents.
Easy way to test if your vents need to be cleaned:
Your laundry takes longer to dry
The dryer may be hotter to the touch than usual
A burning smell may be present with the dryer is running
DIY is the big thing today, but some things are best left to the professionals. This is one of those things! Call us today for an estimate on cleaning out your vents, while we're at it might as well look at your AC ducts. When was the last time you had your AC unit and ducts checked?
Click here for more information on Dryer Vents http://www.usfa.fema.gov/prevention/outreach/clothes_dryers.html