I found Mold in my house, what should I do?
7/16/2020 (Permalink)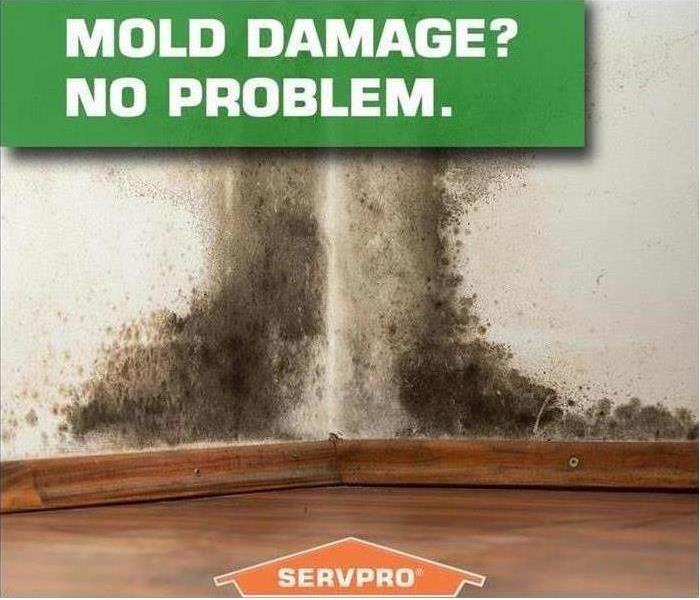 I found Mold in my house, what should I do? Don't panic - call SERVPRO of East Riverside City we are here to help 951-222-2224
An old saying states that "where there is smoke, there is fire." This principal can be applied to water and mold. If you suspect that you have found mold growth in your home or office this is a tell-tell sign that there is also a water leak or unresolved water damage.
If not treated quickly, standing water inside of a structure can begin to grow mold within 24-48 hours. The EPA recommends that you begin to dry all the affected areas within this time limit to prevent any mold growth.
SERVPRO of East Riverside City has the proper equipment and training to mitigate water and mold damage. Our technicians will be at your location promptly, usually within the hour after receiving a call, to perform the proper inspections required to determine what work needs to be done. In the mean time, here are a few tips to keep in mind that can help you prevent any possible mold growth from spreading:
Do's:
Stay out of all affected areas
Turn off HVAC system and turn off all fans
Contact SERVPRO of East Riverside City right away
Call a plumber to repair the cause of the water leak
Don'ts:
DO NOT touch or disturb areas with mold or water damage.
DO NOT blow any air across affected surfaces
DO NOT attempt to dry the areas yourself.
DO NOT pour bleach on or utilize any other disinfectants onto the mold.
If you have any concerns at all, please contact the professionals at SERVPRO of East Riverside City to come and assist you in a timely manner. Their skills and training will begin the process to make it "Like it never even happened."