Where to Find Local Fire Damage Remediation Services?
4/19/2022 (Permalink)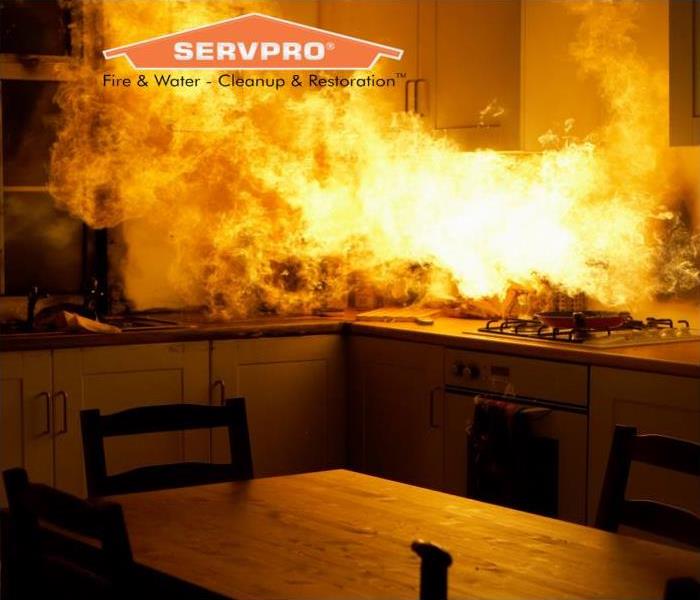 Our SERVPRO technicians know exactly what to do after your home suffers a fire incident. Call us today!
SERVPRO of East Riverside City Can Provide Your Home With Fire Damage Remediation Services!
Many people imagine that if fire damage ever occurred inside their Riverside homes, it would be a grand disaster. However, many fire-losses are quite small in comparison. Statistically, there are many potential causes of fire inside of your home; however, not every fire may rage out of control.
Imagine a scenario where your Riverside home suffers a small degree of fire damage. Picture plugging in an electric kettle with the intention of brewing tea. When you turn your back to look for which type of blend you would like, the electrical socket sparks a small fire. You hear the popping and smell the burning of plastic and act quickly, extinguishing the small blaze before it gets out of control.
If the Fire is Small, Do I Need to Call For Remediation Services?
Even small fires can leave behind an impressive amount of damage that could be hard for a non-professional to clean. For example, a small fire in your kitchen could leave behind:
Smoke residue
A foul smell
Scorch marks
Even if fire damage is concentrated in a small section of your home, it can still cause tough stains and rancid malodors. The best thing you can do for your home is to contact professional remediation services.
How Can SERVPRO Remove the Soot Stains and Bad Scent?
Here at SERVPRO, our technicians are highly trained and have access to advanced technological equipment. To remediate the evidence of fire damage, we can:
Use hydroxyl generators or thermal foggers to reduce the malodor in your home
Use specially formulated cleaning agents to remove tough smoke-residue and stains
Remove anything that is beyond repair so that it can be replaced
At SERVPRO, our goal is always to leave your home feeling as if the damage inside did not happen. Trust our Institution of Inspection, Cleaning, and Restoration-certified (IICRC) technicians to help return your home to its preloss state, "Like it never even happened."
If your home needs fire damage restoration, get help now! We're always open and ready to help you, call today (951)222-2224